2020 Annual Security and Fire Safety Report
2020 Annual Security and Fire Safety Report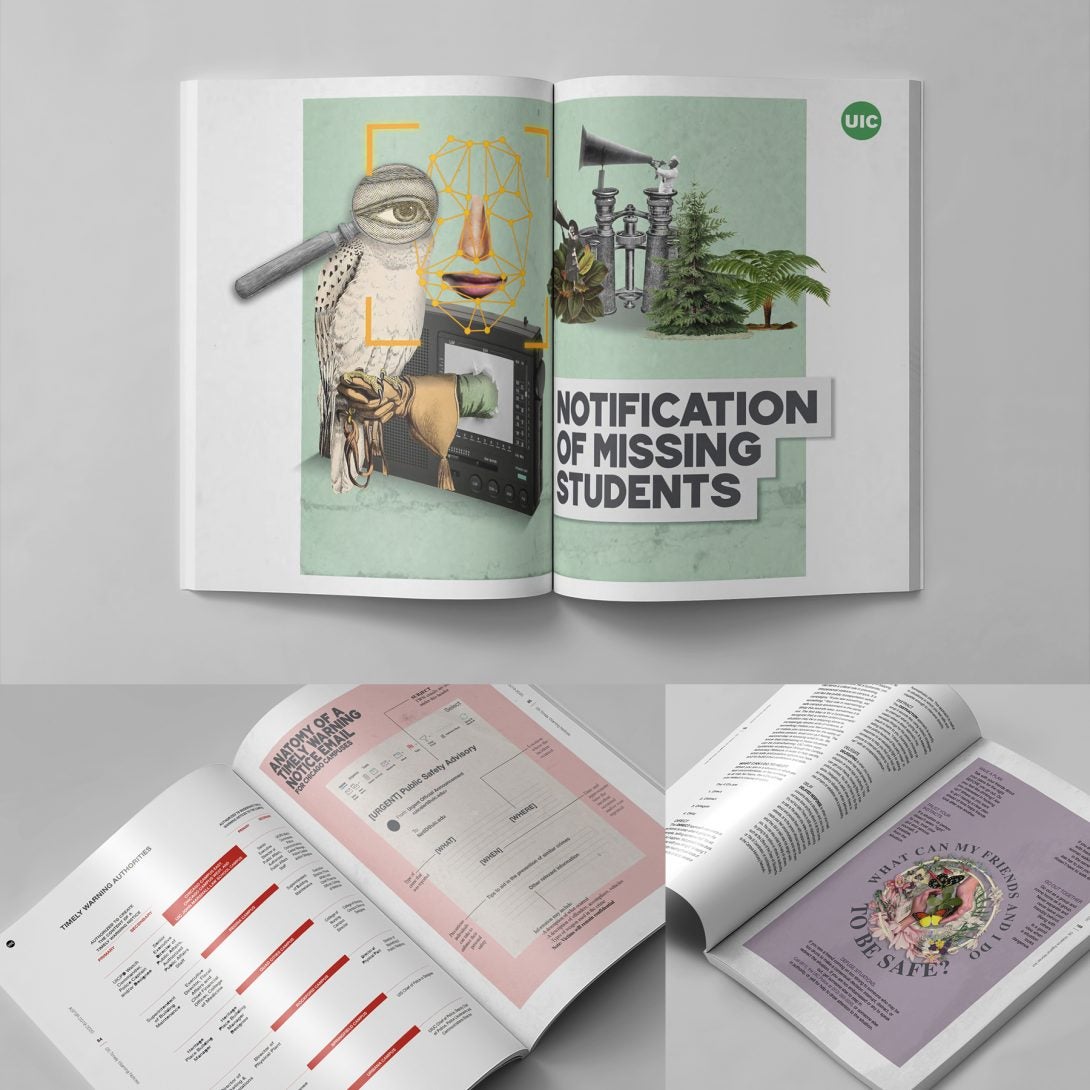 The report is prepared in compliance with the U.S. Department of Education, Jeanne Clery Disclosure of Campus Security Policy and Campus Crime Statistics Act (commonly known as the Clery Act). More importantly, it is part of our ongoing effort to inform you of safety and security policies, procedures, programs, and services available at UIC and its health sciences campuses in Peoria, the Quad Cities, Rockford, Springfield, and Urbana.
Produced by the UIC Office of Preparedness and Response, this annual report includes:
Policy disclosures pertaining to campus safety and security, law enforcement authorities, crime reporting and response, alcohol and drug abuse prevention, UIC's program to prevent Violence Against Women Act crimes of dating violence, domestic violence, sexual assault, and stalking, among other matters;
Crime statistics for the three previous calendar years (2017, 2018, 2019) concerning reported Clery Act crimes that occurred on each UIC campus (including on-campus student housing facilities), on specific non-campus property owned or controlled by UIC or UIC-registered student organizations, and on public property within or immediately adjacent to and accessible from each campus's on-campus property; and
Fire statistics for the previous three calendar years (2017, 2018, 2019) concerning reported fires in on-campus student housing facilities, and related information concerning each facility's fire safety policies, procedures, and equipment.
Modified on February 15, 2021