Monday, 2/15 – Weather Update
Weather Update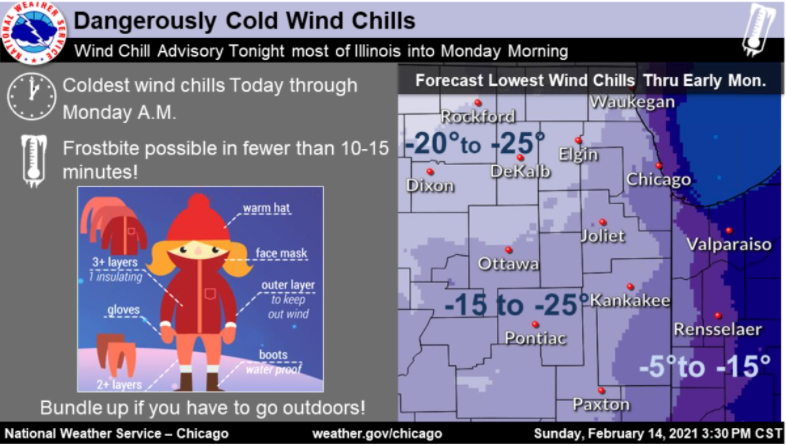 Expect snowfall in the Chicago area by this afternoon's commute. Stay warm – travel may be impacted. Use caution.
Heavy snow expected (1″-2″ per hour) beginning at noon today for the UIC campus and surrounding areas, with light lake effect snow continuing into tomorrow.
Highest snow amounts expected near the lake, with 8″-14″ possible due to lake effect.
The snow event will be accompanied by dangerously cold wind chills. Limit time outside to reduce the risk of frostbite.
Complex Winter System

Lake effect snow today into northeast IL including Chicago; heavy at times
Widespread snow mid-afternoon through tonight; continued lake enhancement
Continued cold; some shallow blowing snow in the country

Main Impacts

Snow rates in/near Chicago today
This evening's commute across much of the area due to snowfall; at times heavy
Tuesday morning's commute due to lingering impacts and likely continued snow in Chicago
Thank you to NWSChicago for the updates on the Winter Storm Warning (in place through noon Tuesday).
cont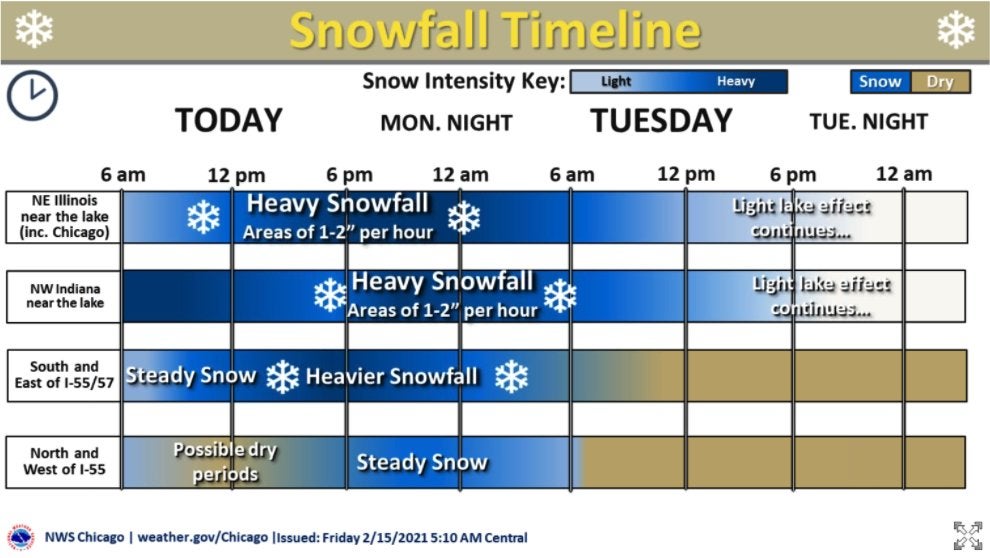 Modified on February 15, 2021