Wednesday, 3/10 – Wind Advisory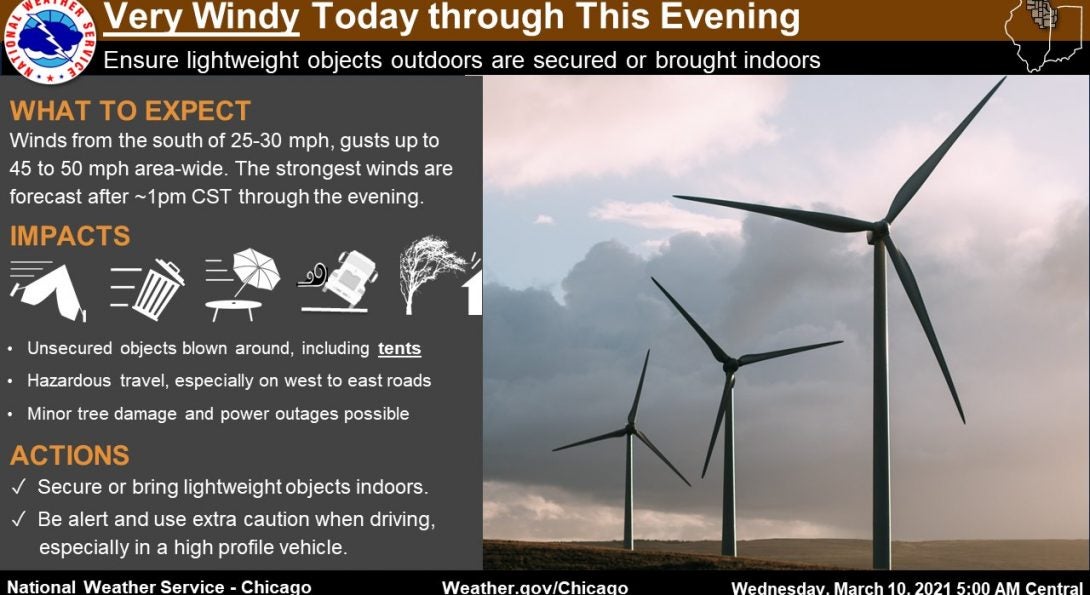 Wind Advisory in effect 11am Wed - 12am Thu. Winds from South @ 25-30 mph, gusts up to 40-50 mph; strongest winds after 1pm through at least 12 AM.
Secure any lightweight/loose objects outdoors today, including tent structures. Use caution when driving, especially high profile vehicles on west-east roads. Tree damage & power outages psbl.
For the latest forecast information, visit http://www.weather.gov/chicago.
Modified on March 10, 2021