Short-form Content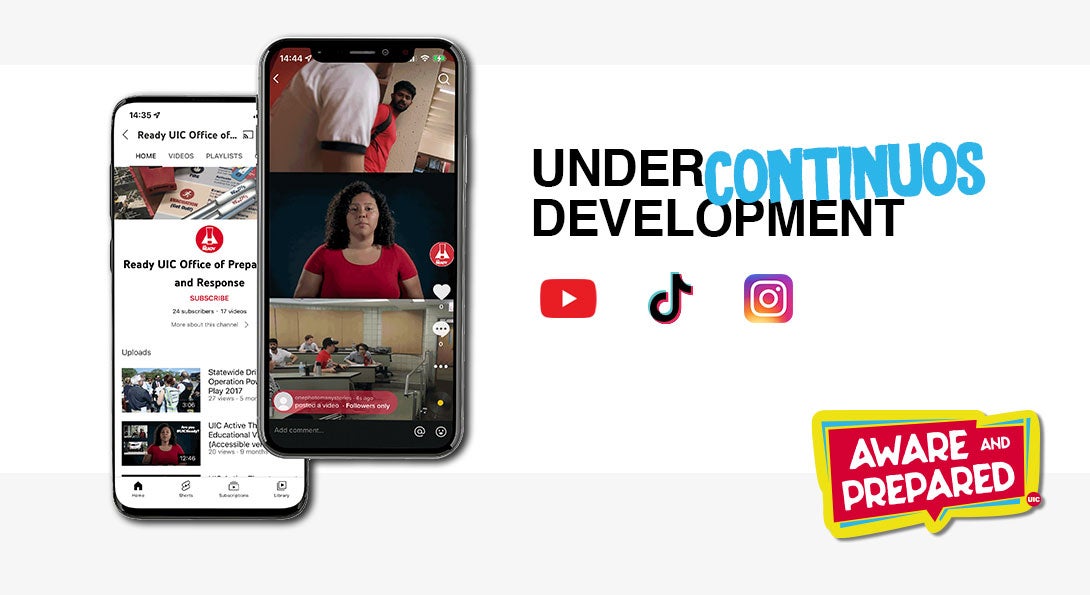 What do you mean by Short-form Content?
Typically, it's quick and easy-to-digest content that covers a specific topic area, rather than going too in-depth or detailed. This type of content is usually considered to be fewer than 1,000 words in length. We made it even shorter- and audio-visual!
We have created short clips with content that isn't too heavy on our audience and won't take long to consume. We are keeping things simple. Best of all, we have created two options for you: content that is ready-to-post, as well as content you can customize for your org. or audience!
You'll find the ready-to-post content pre-loaded with music, captions, and a UIC look-and-feel. Or you can choose to customize content for your own Instagram or Tiktok by including your logo, selecting your music, formatting the captions, or adding stickers (tip: you can always use the library of UICReady stickers available!).
Explore all options and see what works best for you and your org.And if you have questions, send us an email at ready@uic.edu
Download, post, and share!