Quick safety recommendations to avoid spreading COVID-19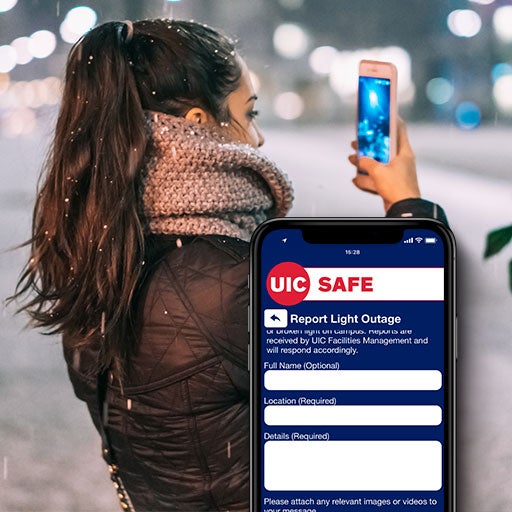 Download or update the UIC SAFE App today!
With around-the-clock access to UIC Police, centralized reporting and support resources, several options for a safer commute, and much more, the UIC SAFE App is a one-stop security shop.
There is something for everyone!
Check out our Youtube channel with tutorials!
ACTIVE THREAT/SHOOTER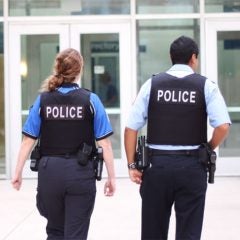 Active Threat Readiness

Active Threat/Shooter incidents are often unpredictable and evolve quickly. Knowing how to respond during an emergency is crucial to your personal safety and the wellbeing of those around you.
Please take a few moments to review actions to take when confronted with an active threat/shooter situation on campus.
Remember your options: EVACUATE, EVADE or ENGAGE.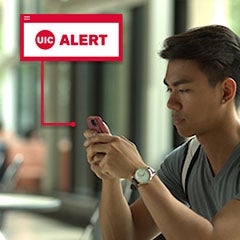 Stay Informed! Sign up for the UIC ALERT Emergency Notifications

Receiving timely information about severe weather conditions or other emergency events affecting the university can make all the difference in knowing when to take immediate action to remain safe.
Info -tel
Need help? That's why we're here!

For information on how the Office of Preparedness and Response can support your unit or department prepare for and recover from emergencies, please call (312) 355-3341

Training and Support

If your unit or department is interested in emergency planning assistance or want to learn more about the UIC Ready training portfolio, please contact ready@uic.edu.

Clery Compliance

If you need assistance with Clery Act compliance or have general questions on campus safety and security reporting, please contact cleryhelpdesk@uic.edu.