Active Threat Preparedness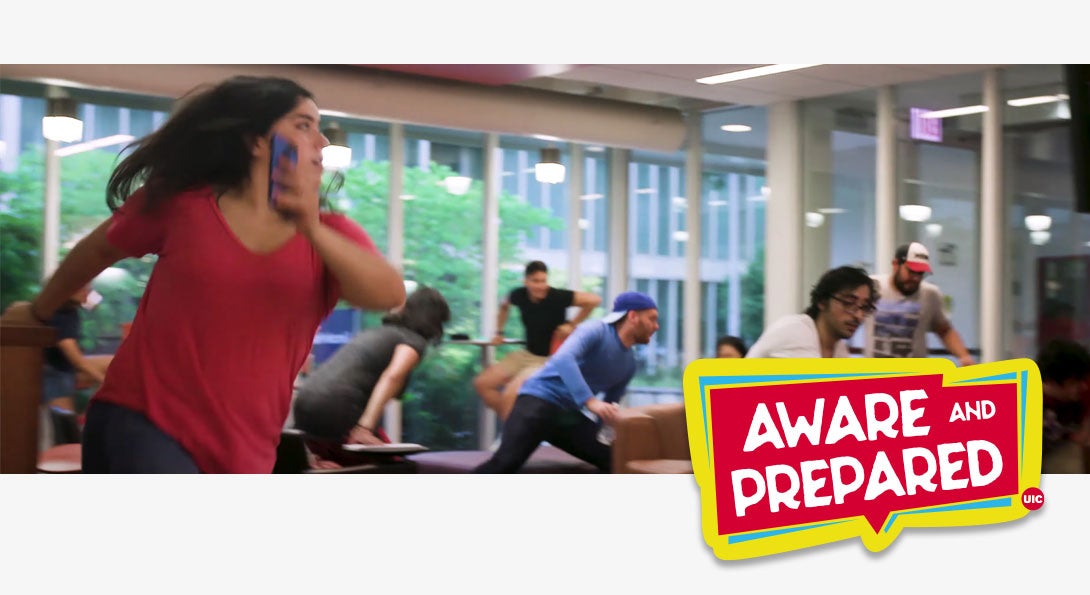 Are you #UICReady? Surviving an Active Threat Event Video Heading link
Are you #UICReady? Surviving an Active Threat Event Heading link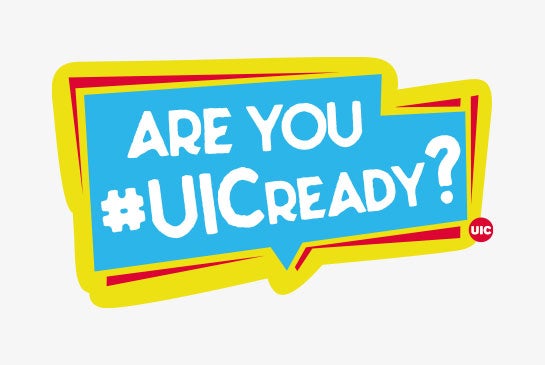 It is impossible to predict how anyone will react in such an extreme event as an active threat situation, but knowing your options can increase your chances of survival. Due to the unpredictable and quickly evolving nature of active threat emergencies, your response will be unique to where you are located, the resources available to you, and your personal abilities.
While the probability of an active threat situation occurring on campus is low, the impact is extremely high- making preparation critical for mitigating the effects of an incident, should one occur. To help you and our community better prepare for the possibility of such an event, we encourage you to watch the video above. The video is a dramatization of an active shooter situation on the UIC campus, performed by UIC students, that provides training on how to react in such a crisis.
This video contains themes of violence, and includes audio and visual representation of firearms; some viewers may find the content disturbing. We recommend watching this video with another person, or with a group, to facilitate discussion and support.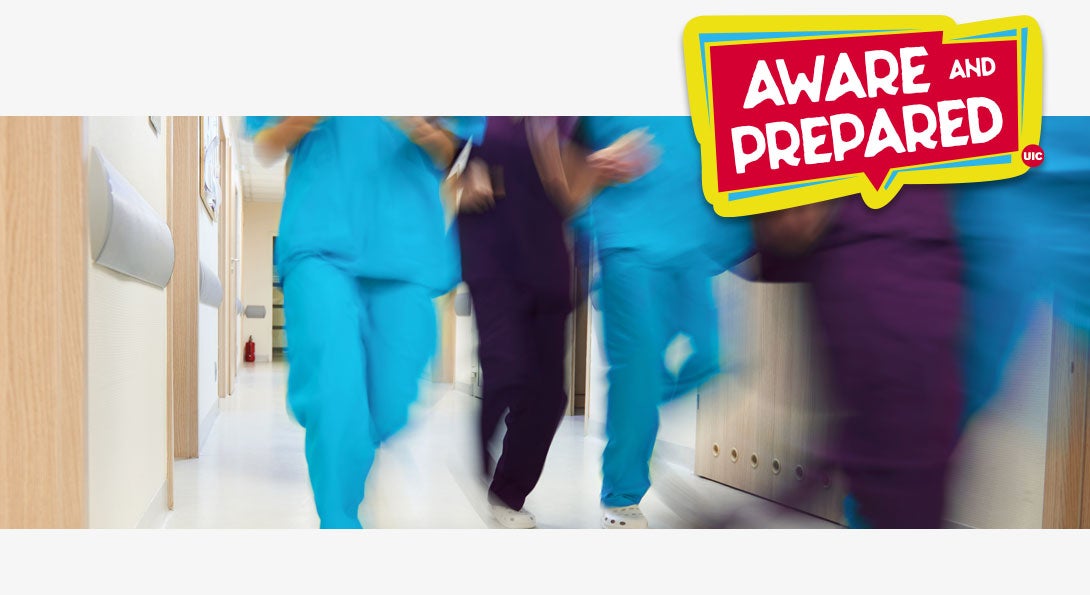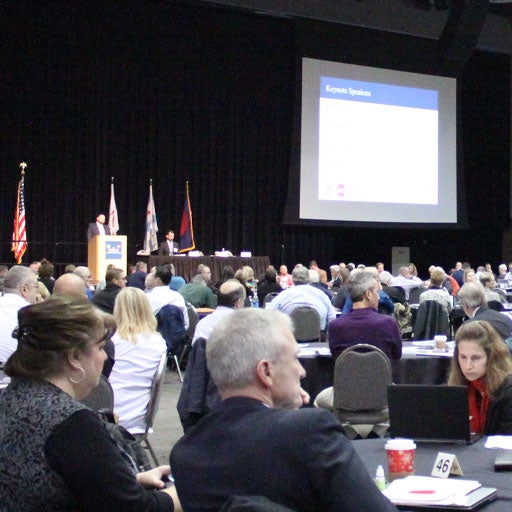 Request a Preparedness / Campus Safety Presentation Heading link
The Office of the Vice Chancellor for Administrative Services offers free (in-person or virtual) presentations to the university community (including the regional campuses and other sites) covering several topics, including but not limited to, emergency preparedness, elements of an active threat scenario, protective actions for life safety (evacuation, shelter, shelter-in-place, lockdown), safe responses to workplace violence, business continuity, and much more.
Request a presentation today!